Jason Kozma
Credentials
Tennessee Valley Champion, Kentucky Derby Champion, Southern States Champion
Specialities
Weight loss and body building
Locations
Easton Gym, Santa Monica
Mr. America Jason Kozma brings more than 20 years of experience to the fore to help you reach your individual goals: Be it weight loss and tone, strength and size, or athletic enhancement, Jason has the knowledge and experience to help you get where you need to go.

Jason has worked with such celebrities as Roger Corman, Bo Goldman, Jennifer Rubin, Adam Baldwin, Michelle Lintel as well as Major League Baseball stars such as Hideo Nomo of the Los Angeles Dodgers and Hideki Irabu of the Montreal Expos. Jason has also helped other physique competitors to reach their carrer-best conditions. His clients have won the Muscle Beach Championships, Venice Muscle Classic, and Miss Figure America competitions. Other clients include marathon and triathlon champions, and professional models.

Jason has himself won the following bodybuilding titles:

* Tennessee Valley Champion
* Kentucky Derby Champion
* Southern States Champion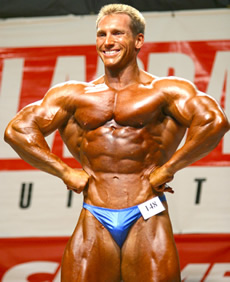 He has exceptional knowledge in the fields of bodybuilding, bodysculpting and sports performance training, nutrition, and motivational techniques as well as an extensive background in martial arts, holding a black belt in Wado-Ryu Karate.

Jason has been featured on television numerous times as a personal training, nutritional and fitness expert, having been featured on MTV, the Discovery Channel and Discovery Health Channel, ESPN's American Muscle Magazine, The Finer Living Network as well as on internet media such as Streetzebra.com and CyberradioTV.com. He has participated in several expert q&a boards including A-Z fitness's Ask the Pro's and he has been rated the world's #1 expert in Personal Training and Bodybuilding on Ask me.com.
Jason's personal training service features fast visual results as well as dramatic increases in strength and health. He has successfully worked with people of all fitness levels: from beginners to competitive bodybuilders and fitness competitors. He also offers a nutritional program avaialble here as well as online personal training programs.