Linda Lee
Credentials
AFAA, PES, PEPA, and the Health & Fitness Institute
Specialities
Athletic trainer (football, track & field, volleyball); pre and post natal conditioning
Locations
East Bay Area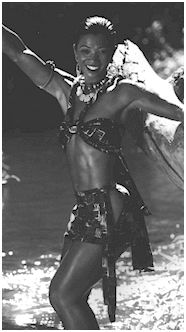 Linda Lee, an Oakland, CA native, began weight training at the age 15 and fell in love with fitness! She joined Gold's Gym, hired a trainer and in a very short time sculpted her physique into one that was ready for competition.

In October of 1991, she decided to enter her first bodybuilding contest and took 3rd at the Athena Bodybuilding Championship and 1st place at the California Bodybuilding Championship. Pretty impressive for a new comer to the sport! She continued competing until 1995 earning further recognition in the sport as an outstanding female athlete with an understanding of how to maintain the feminine physique. Her athletic talents and marketing appeal were later appreciated by Lady Foot Locker landing her a national print campaign.

Linda decided to return to her passion of physical fitness and began her career as a certified personal and athletic trainer. She maintains certifications from the Health & Fitness Institute, the Aerobics and Fitness Association of America, P.E.S. (Performance Enhancement Specialist) and P.E.P.A. (Performance Enhancement for Professional Athletes.)

Her clientele has included such recognizable athletes and personalities as:
Football - Fred Beasley, Jeremy Newberry, Takeo Spikes, Bobby Shaw, Sam Garnes & Henry Lusk.
Volleyball - Gayle Stammer
Raiderette of the Year 2000 - Tiaja Jacks
Songwriters - Howard Hewett

Her special skills included: Speed Training, Pool Training, Marathon Training, Firefighters Obstacle Course Training for the Agility Test, Weight Management and Pre-Post Natal Training.

Linda is unique in her work and believes you cannot change the body without changing the mind. Are you ready to make some positive changes?

LET LINDA CHANGE YOUR LIFE TODAY!