Rachel Hanson
Credentials
Masters Degree in Physical Therapy, licensed Physical Therapist
Specialities
Physical therapy, athletic conditioning, cardiovascular conditioning, weight loss, yoga
Locations
Palo Alto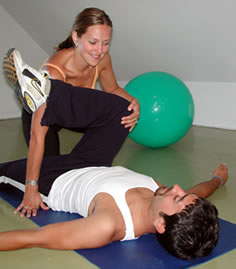 What's the number one reason that we quit our exercise programs? Well, I am sure you will agree that hands down it's, lack of motivation and boredom! Rachel, Avanti's lead physical therapist, has plenty of exercise "tricks" up her sleeve that will always keep you engaged. With a bachelor's degree in biology from Brown University and a master's degree in physical therapy from Columbia University, Rachel embraces both the fundamental and practical knowledge to construct programs that work. Afterall, she not only must answer to her client, but also the referring medical practitioners.

With all her knowledge and experience in inpatient and outpatient rehabilitative therapy, she still gets great satisfaction from just helping others regain the joys of an active, physical lifestyle. She draws from a comprehensive range of first-hand experiences as a practitioner of sports rehab, manual and aquatic physical therapy and yoga to develop an individualized exercise program for each client. She then applies her expertise in the principles of biomechanics and exercise physiology, cardiovascular conditioning, weight training, stretching, balance and agility drills to get results!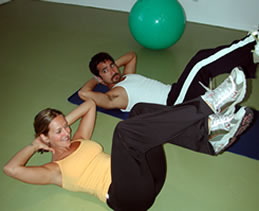 Have an interest in yoga? Would you like find out how in the world to get into one of those lotus positions? Rachel incorporates alternative forms of exercise and therapy such as yoga, physioballs, foam rollers and resistive bands into her routines to keep them interesting and challenging.

Let Rachel help you piece together the puzzle to construct a personal fitness plan that is right for you. She is available for gym training as well as inhome therapy. Whether you are rehabilitating or jusk seeking a stronger, healthier body, Rachel will assist you in reaching your strength, cardiovascular, weight loss and flexibility goals.