Melissa Leet
Credentials
Masters in Physical Therapy
Specialities
Athletic conditioning, weight loss, injury rehabilitation, home health care, geriatric conditioning, golf, pool therapy
Locations
San Francisco Bay Area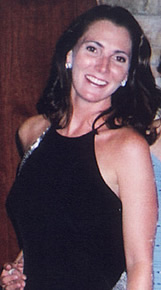 Physical Therapist, Melissa Leet, returns to the Bay Area after ten years of clinical practice in Los Angeles. She is a graduate of the University of Southern California with a Masters degree in physical therapy and a Bachelors degree in exercise physiology from Chico State University. From working at prestigious medical centers such as Cedars-Sinai in Beverly Hills, California and home health care agencies, to doing ground breaking obesity research at the National Institutes of Health, Melissa has been privileged to work with everyone from high profile entertainers and royalty to the "weekend warrior" in developing rehabilitative and conditioning programs.

Melissa's experience extends from children to the elderly, medically complex to straightforward injuries or surgery. She specializes in cardiopulmonary rehabilitation, pool therapy, sports specific strength training, conditioning, rehabilitation, and home health care. As a former competitive beach volleyball player herself, Melissa has a working knowledge in developing challenging fitness programs for athletes at all levels.

Melissa will not get stuck in a routine recovery process, or stick with one school of thought; she will try multiple techniques to see what works best for the client. She welcomes different ideas, and likes to have the client actively involved in their recovery. From pool therapy, to exercising on the beach, to analyzing the biomechanics of your swing on the golf course, Melissa will utilize various techniques to assist you in your recovery and the achievement of your fitness goals.


Whether you are just trying to break 90 on the greens, be a weekend softball hero, get back to your 'training weight', stay fit in the off season, or recover from illness or injury, she can assist you in finding the right tools to get the job done. She feels the keys to a good exercise regime are ease of execution and enjoyment. If you don't like what you are doing, and it is too hard to get it done, are you going to continue to perform the task? Melissa knows what it takes to keep you motivated, and will help with those nagging little bumps in the road to recovery and fitness.

What would you attempt to do if you knew you could not fail?