Roberto Reis
Credentials
ISSA Certified, CPR certified
Specialities
Athletic Trainer, Body Building, Body Sculpting, Weight Loss, Nutrition
Locations
San Francisco World's Gym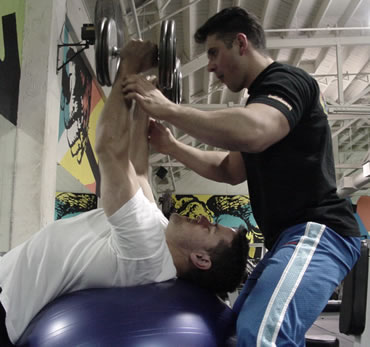 Roberto Reis is a ISSA certified personal trainer with 8 years of experience in body shaping and weight management. As a teen, Roberto demonstrated athletic prowess in sports like swimming, volleyball, indoor soccer, and table tennis. However, it wasn't until his first workout session at his local gym that his passion for fitness began.

His thirst for knowledge about the how's and why's of bodybuilding fostered his interest to further educate himself in the anatomy, biomechanics and physiology of the body and the importance of the nutritional component to enhancing overall fitness and athletic performance.

His client's refer to him as the "motivator", a name that couldn't be more befitting. He believes his clients deserve 100% of his attention during their sessions and that their success is a testimony to their team effort. He strives to keep his client's motivation high, while closely watching every move and repetition, making sure that they are using perfect form. The "key" is to establish realistic short and long term goals. He then tailors the workouts according to the fitness level of each client ensuring that the sessions are effective, safe and fun.

Roberto is professional, caring and committed to your success!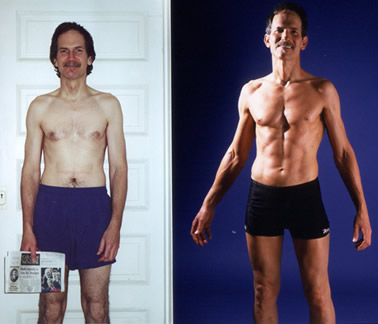 ROB ANDERSON :"Roberto is a great guy to work with. His enthusiasm is infectious. He is a completely dedicated to helping his clients maximize their training goals, that includes not only the training session themselves, which are nothing short of awesome, but his advice on diet and food supplements as well"

Sidney Oliveira :"With Roberto I lost 31 lbs from 245 lbs to 214lbs and am still losing fat while gaining muscle. I feel like a new person and it reflects in other aspects of my life. I couldn't do it without him."

BRIAN FEAGINS:"Roberto's dedication, knowledge and professionalism is genuine as well as unique."