Jessica Mejia , MA
Credentials
Specialities
Locations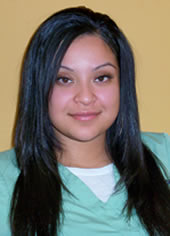 Jessica Meija is a graduate of the Boston Reed College's medical assistant training program. She is the medical assistant supervisor at Medical Center of Marin, an urgent care and occupational medicine clinic in Marin, California. Her skill set is as follows:
CPR and First Aid Certified
EKG Technician
Phlebotomist
Vaccination Administration
Triage Management
Suturing of minor lacerations
Burn and Wound Care Management
Bandaging
Orthopedic Bracing
Athletic Taping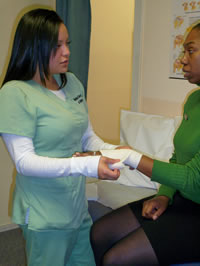 Working in the urgent care environment, keeps Jessica on her toes. She is up to date with the latest in emergent and urgent triage management and is an essential team member for the Avanti Sports Medicine Team. She is also proficient in medical administration and billing matters. Jessica is ready to lend her assistance in stabilizing your injured team member/s on the field and off.