Troy Albea
Credentials
Former NFL COLT- Peak Performance Enhancement Trainer
Specialities
Football/Regenerative Medicine Consultant
Locations
Special Bookings
Retired wide receiver for the NFL's Indianapolis Colts and the CFL's British Columbia Lions, Troy Albea, joins Avanti Sports Medicine & Fitness's athletic trainers team.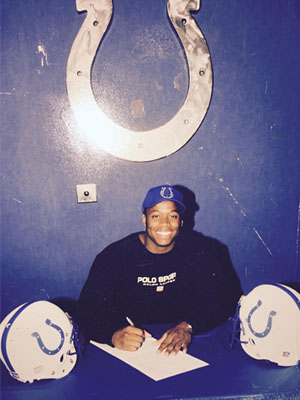 After invading the Colts' starting lineup on special teams, Albea sustained an injury that would make the 2001 and 2002 seasons one long uphill battle. A hit from a Tennessee Titan safety resulted in a torn posterior cruciate ligament (PCL)and a torn medial collateral ligament (MCL) in his left knee. Following a combined total of 20 hours of surgery and months of rehab, he was still experiencing discomfort in his leg.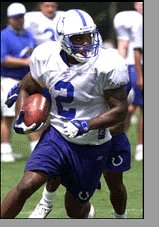 Troy Albea has a unique understanding of the toils both physical and mental of sustaining an injury at the height of one's athletic career. He is uniquely qualified to join the Avanti Stem Cell/Regenerative Marketing Division and interface with prospective patients who have challenges with the management of their pain and injury.
When disability and chronic pain hits, the options for recovery with our past medical model have been limited to medication, therapy and ultimately surgery. What happens when you have exhausted these options? The advent of regenerative medicine is offering promising new prospective treatments for chronic joint pain and dysfunction.
VISIT THE AVANTI REGENERATIVE MEDICINE PAGE FOR MORE INFORMATION:
http://avantifitsportsmed.com/regenerative-medicine/