Kiko Nasciemento
Credentials
Certified Massage Therapist
Specialities
Brazilian and Latin dance, massage therapy, yoga and acroyoga
Locations
San Francisco/Bay Area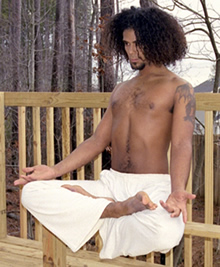 Kiko comes to us from the shores of Rio De Janeiro to share the beauty and the grace of Brazilian, Latin dance and mixed martial arts.
He employs the use of his healing hands to deliver swedish, shiatsu, thai, deep tissue or sports massage to his clients.
His dance instruction is geared for all skill and age levels and includes Samba, Salsa, Lambda and Capoiera.
Kiko channels his spirituality through the art of yoga. He is a skilled yoga and acroyoga instructor and is available for private, group, and corporate classes throughout thei San Francisco Bay Area.
So if you want a taste of Brazil, but don't have the time to get away, bring the serenity to you. Book Kiko for dance or massage or yoga sessions, and release the inner energy and spirit within you!